Explore answers to your questions about smart homes in Kalamazoo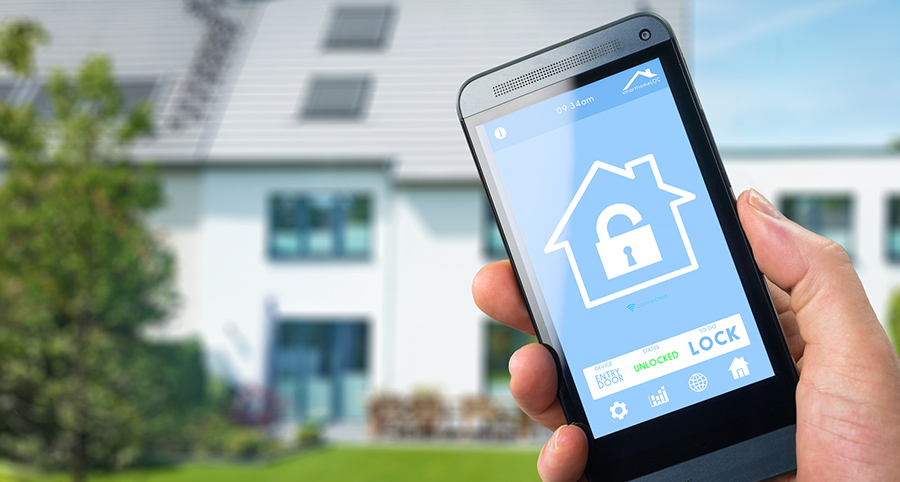 You've overheard your friend mention how he can operate his lighting with a voice command or schedule his thermostat to change settings on its own. Naturally, you're interested in knowing how smart homes work and if they are able to benefit your daily routine. To aid you in obtaining more of an appreciation, check out answers to some typical questions about smart homes in Kalamazoo.
How do smart homes work in Kalamazoo?
All of your automated devices like lighting, door locks, home comfort controls, and surveillance equipment all have one commonality - they need to be connected to the internet. This connection gives them the chance to be managed from a distance with things like a voice-operated speaker, central hub, or your phone's app. Your components can even interact with each other. For example, if your exterior video camera discerns unusual movement, it may prompt your lights to turn on.
You might install a couple connected lights and a Google or Amazon speaker and say you have a smart home, but why stop there? Instead, consider a robust system with automated lighting, video, home comfort controls, and more. Keep reading to learn why this choice will benefit you the most.
How can a Kalamazoo smart home benefit me?
It's only natural if you have some doubts. Turning your lights on or off with your phone is amusing, but you probably are curious if your Kalamazoo smart home will genuinely enhance your life. As it turns out, it will, and in ways you might not have considered.
Safety: Would you enjoy having doors that lock automatically at certain instances or surveillance equipment that can deliver video updates when suspicious activity is witnessed? Tools such as Vivint's outdoor cameras even have incorporated ways to deter prowlers. Smart homes have a decided edge in regards to boosting your home's defense.
Management: Since your tools are connected to the internet, results in you being able to control them from any location. Forgot to turn the lights off? Don't worry about it. Merely go to the simple Vivint app on your phone and take care of it.
Convenience: Simplify your life by placing smart lights and door locks on a set plan. You are even able to initiate various functions with spoken words and a compatible smart speaker.
Energy savings: If you put lighting and temperature settings on schedules and have the ability to manipulate your components from anywhere, you are able to considerably decrease energy bills.
Does it make sense to get professional monitoring with my smart home?
Smart home accessibility and convenience are great, but what will you do when you're faced with an emergency? If you have 24-hour monitoring, those smart devices that send you alerts also warn your monitoring specialists. This gives you the chance to direct your attention on your family while the experts call emergency services. The virtues of monitoring are even greater if something happens when you're out of town or at work. Just as you would for most facets of life, it's always a good idea to have somebody looking out for you.