Reasons a smart home security system is worth it in Kalamazoo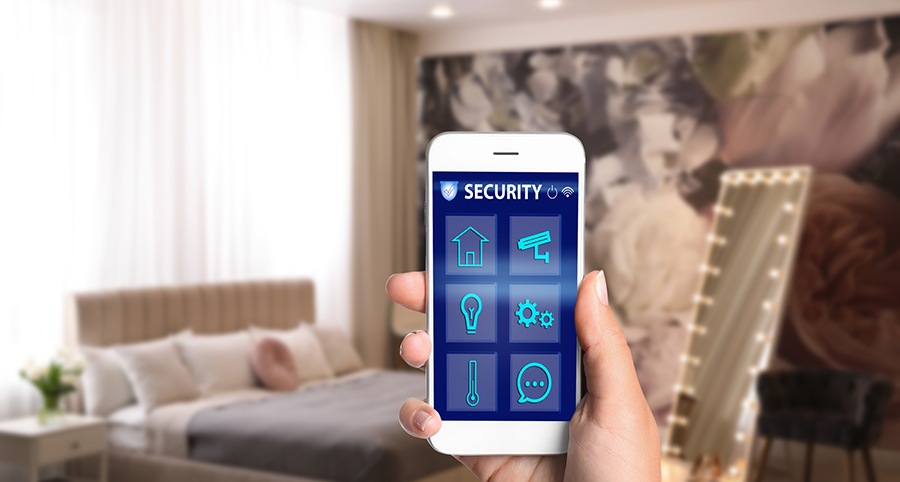 Even if you're in a friendly city, you still could wonder if a home security system is worth it in Kalamazoo. However, know that the latest a security system are more than just a set of entry point and motion sensors. But nowadays, a security system is more than the sum of its parts, especially when you look at fire and flood sensors, mobile management, and smart home automation.
Protection is the primary reasons for a security system
Guarding against invasion is the foremost reason to install a home security system in Kalamazoo. With that in mind, a majority of your sensors and cameras zero in on burglar prevention. Having said that, your comprehensive security system doesn't just safeguard your residence by blasting a siren. Now you can get smartphone updates, monitoring communications,and automation to help alert you to an intrusion when you're away.
For instance, when you are at the office and someone approaches your main entry, your video doorbell will sense the motion. The device will instantly dispatch an alert to your phone with video footage of your guest. Use the integrated smartphone app and converse with whoever it may be through the 2-way audio capability, or have an interior light come on, so it appears like your house is occupied. In the event an intrusion actually happens, your system will immediately notify your 24-7 monitoring specialists, and they'll quickly contact the authorities.
A security system can protect you from flooding, CO, and fires
Many different types of emergencies could take place at your residence. Fire, flood, and carbon monoxide generally come unexpectedly and happen fast. Linking different safety sensors to your alarm system allows your smoke, flood, and CO sensors the same level of integration as your other monitored devices.
When disaster hits, your alarm's siren will sound, signaling everyone in the house to leave. You can also have an alert sent to your phone, which is particularly beneficial when you're at the office. Your monitoring specialists are also advised, so they can reach out to first responders while you find safety.
24-7 monitoring responds to your home security events
24-hour monitoring is often an important factor when figuring out if a home security system is worth it in Kalamazoo. When you have monitoring, a live person reacts quickly to the alarm whether crisis occurs due to a home invasion, flood, or something else. They will contact you to make sure the alarm isn't malfunctioning and to be certain all occupants are safe. Then they'll alert emergency services so they can get to your house fast.
Your smart home security package is able to make your residence more efficient
Smart lights, smart locks, programmable thermostats, and other components can connect with your home's security to allow your house to be more responsive and efficient. Command all these smart devices remotely with your mobile security app or automatically set your smart lights and home comfort systems to adjust to a preset schedule. You could save over 10% on your monthly energy bills by using home automation.
Get the rewards of a home security system today!
A modern home security system in Kalamazoo is definitely worth it to safeguard your house and family. To get started on your installation, contact our smart home specialists. Just phone (269) 280-0186 or submit the form below.