What should you include with your small business security system in Kalamazoo?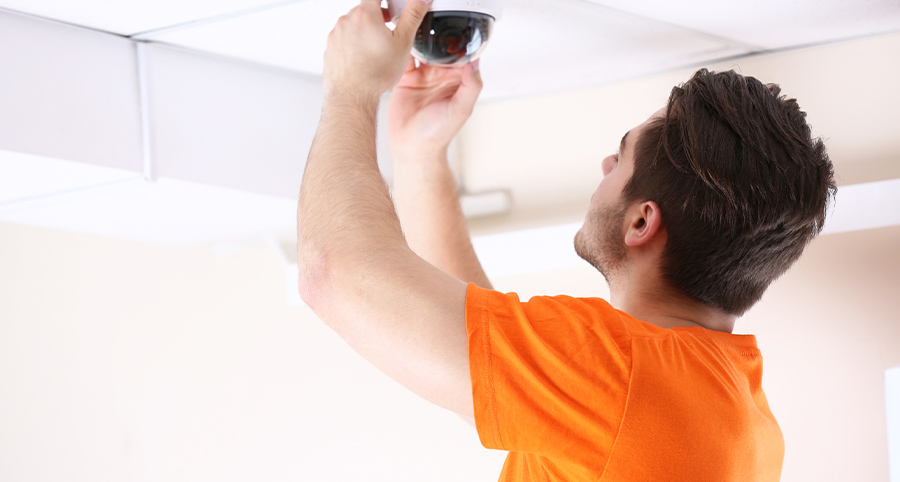 Through countless hours of dedication and sacrifice, you've been able to establish your own small business. Now you need to defend it. Components like indoor and outdoor cameras, round-the-clock monitoring, and safety alarms will be well worth your while to shield you against the varied threats you might face. Although your operation is different from all others, there are some critical devices that all small business security systems in Kalamazoo should have. Explore what they are and how they can benefit you.
Video surveillance is essential for your Kalamazoo business
As a sensible business owner, you have to make plans to prevent loss from many suspect actions like vandalism, theft, and shoplifting. By employing inside and outside surveillance, you'll be able to keep an eye on patrons, staff, and crucial areas like entrances and check-out stations all day long. You not only will be able to videotape unscrupulous activity, you'll have the chance to stop it from happening at all.
Smartly positioned surveillance systems will catch the attention of prospective thieves, making them think twice about taking action. Tools like the Vivint Outdoor Camera Pro even have the ability to proactively deter burglars. Here's how this smart surveillance system can benefit your business:
Smart Deter: The camera will notify thieves that they've been found by producing a loud warning and illuminating a red, LED ring around the lens.
Vibrant images: You will observe precisely what's happening with high-def, wide-angle viewing, and night vision.
Smartphone access and alerts: If something happens on your premises, you need to know right away. When choosing this Vivint camera with the intuitive Vivint app, you will receive on-the-spot updates and view current or recorded clips right from your cell phone.
Add entryway sensors and motion detection devices
Your indoor and outdoor video equipment could be sufficient to deter thieves but you'll still need an additional defense measure in the event an attempted burglary takes place. Door and window sensors, motion detection devices, and glass break detectors will safeguard your most vulnerable entry points. If a sensor is set off, you and your round-the clock monitoring experts will be notified immediately.
Your small business security system in Kalamazoo should have safety alarms and round-the-clock monitoring
The staff and patrons of your business need to be defended along with your valuable assets. If something like a fire or flooding happens, you should have a device installed that not only alerts occupants swiftly but also contacts you and your monitoring professionals. Vivint's smart flood, smoke, and carbon monoxide detectors will help minimize danger and injury while getting first responders to your property immediately.
Kalamazoo smart locks are ideal for many businesses
Are you interested in knowing who's coming to or departing your business? Would you like to control access to certain spaces? Smart entry locks provide that functionality. You can even have alerts sent directly to your smartphone and activate or deactivate locks with the Vivint app.
Explore small business security systems in Kalamazoo
A comprehensive Vivint security system with 24-hour monitoring, remote access, and a complete range of smart devices is one of the most worthwhile things you should do to protect your business. You'll also profit from an expert installation that ensures all hardware is connected properly and functioning as expected. Call (269) 280-0186 or complete the form on this page to get started on your customized business security system.