Where should you place your Kalamazoo home security cameras?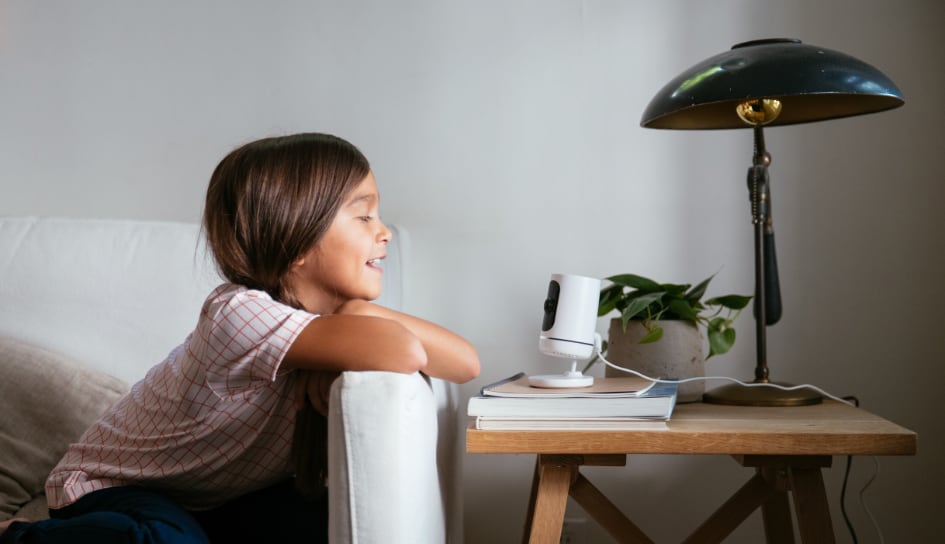 If you're wondering about the most important areas to position your Kalamazoo home security cameras, find the most vulnerable areas that need an accurate perspective of any suspect activity. Start at your front entrance and then continue to the exterior zones without windows. And don't forget to include surveillance for indoor spaces like hallways.
Here are some easy suggestions on where you should place your Kalamazoo home security cameras.

Install A Doorbell Camera At The Front Entryway
As you appraise the potential threats that could create an issue for your home, a burglar or package pilferer could be a major worry. In fact, law enforcement data indicates that over 1/3rd of home invasions happen via your main entryway. Naturally, being certain that your door is always locked will lower the probability of a break-in, but it's also nice to get a view of that high-traffic area.
Doorbell cameras provide high-definition video so you are able to get a detailed perspective of your door around the clock. If a person comes to the front porch, the doorbell camera will start recording and transmit alerts to your mobile device. Then you can speak with guests using the bi-directional audio function through your smartphone security app. For added protection, you may have your smart hall lights turn on automatically to make it seem like you're on site when you are actually away.
Keep An Eye On Dead Zones With Outside Cameras
Hard-to-see areas of your property are some of the best places to place your home security cameras in Kalamazoo. Luckily, today's exterior cameras are compact and wireless. Since you are able to put them in nearly any position, you can easily capture a view of windowless areas, like the perimeter around your garage -- specifically if your property has a detached one.
Other dead zones around your house could include:
Edges or corners of your house away from streets or sidewalks
Hiding spots around decks or other features
Entrance to a cellar or an egress window into your basement
Sheds or additional outdoor installations
For security camera placement, be certain that you have an unobstructed view. This could involve cutting back any brush or branches that might obscure your view.
Where To Place Your Interior Cameras In Kalamazoo
Within your house, you have a multitude of choices for your indoor security cameras. These components blend well with your decor and can simply rest on a counter, bookcase, or shelf. In the event a triggered event takes place overnight or when you're away, you'll get a smartphone alert accompanied by a video segment.
The preferred locations for indoor surveillance systems include primary walkways and the parts of your house with expensive electronics or artwork. The family room, living room, or den seem to get the bulk of camera installs in Kalamazoo. The front and upstairs hallways are good choices as well -- especially to oversee exit paths in the event of a fire or other disaster. Home offices have become more popular, as work-from-home has gotten more commonplace.
Get Your Home Security Cameras With A Smart Home Defense Plan
Your home is a place that should have a high level of protection. Get in touch with us today to customize your security system, and you'll be able to protect every area of your house in a hurry! Call (269) 280-0186 or fill out the ensuing form for a free estimate.